Tracing Theatrical Ancestors
I love finding new resources to look for my ancestors and working out where they may have worked and lived. It was thus a pleasure, while gathering new ideas from the stands at the Who Do You Think You Are? Live show at the NEC, to come across Professor Katharine Cockin of the University of Hull.
Professor Katherine Cockin was on a stand that was introducing family historians to the AHRC Ellen Terry and Edith Craig Database. From talking to her I learnt of the project to make available the database to those who may be searching for their theatrical ancestors and thought that this was worth publicising.
Databases such as these can be a very useful resource for the researcher looking into their family tree. I hope you find this video of use.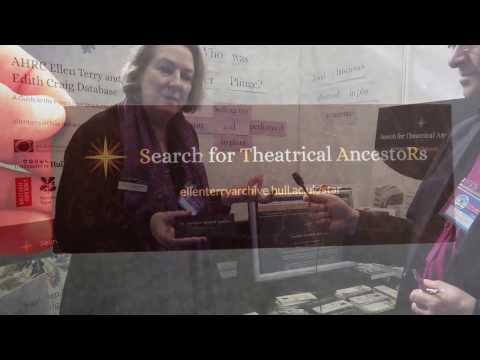 Or watch now on YouTube: https://youtu.be/3QDDuefYk-0
Send to Kindle