I commend people, who are researching their family trees, to go and join the Family History Societies for the areas where their ancestors came from. Not the least for the help you can get from these knowledgeable folk.
One of my own areas of interest is Devon and so it was, with much pleasure, that I bumped into the party manning the Devon Family History Society's stall at the recent Who do You Think You Are? LIVE show.
When I say, bumped into them, it was more like they bumped into me; or at least their visitors did and I do mean this quite literally!
You see, I was volunteering for a few hours each day on the Society of Genealogists book stand at the show. Our area backed on to the Devon FHS stall and as a busy group of people, armed with their computers loaded with data to search for show goers, they had many visitors wanting to sit down with them. This meant that the chairs sometimes strayed into Society of Genealogist's territory and hence the bumps to the back of mine, and others on the SoG bookstall's legs and rears!
Now, to show that I certainly took it with good grace, I decided to interview the Chairman of Devon Family History Society, Maureen Selley about a certain interesting aspect to our FHS (yes, I declare an interest, I am a member!) and that is the Acorn Club.
Apart from the fantastic data that the society has, some of which it is now licensed to findmypast.co.uk a rare facility is its pages for young family historians.
Watch the Chairman, Maureen Selley, explain here…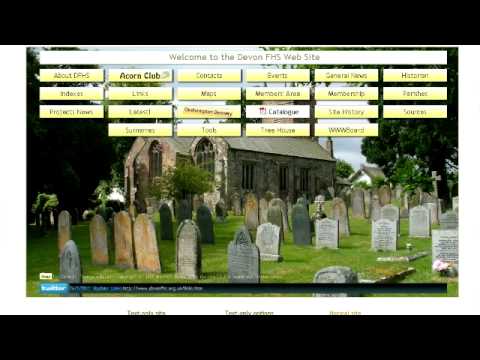 Send to Kindle